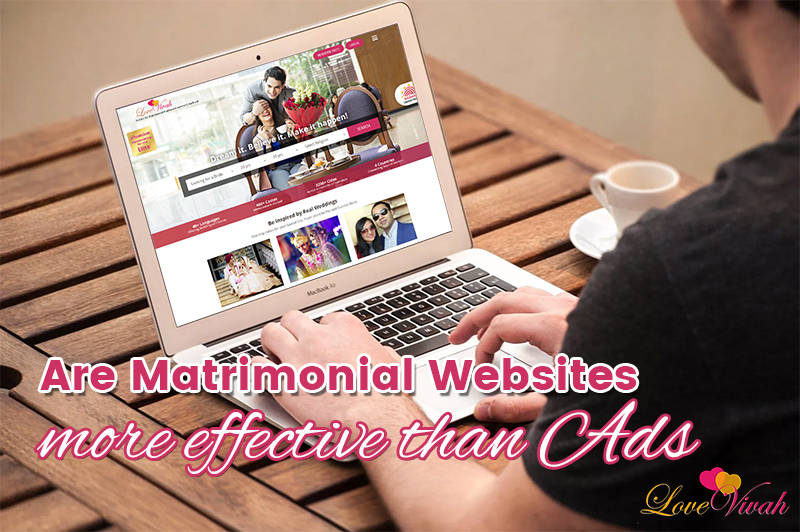 Traditionally, Indian matrimony always has been arranged because we Indians believe that it is not only the Indian bride and the Indian groom, who are united for life but their families are too. Families and friends scouted for prospective Indian brides and Indian grooms within their social circle and acquaintances. Criteria such as caste, community, education, financial stability, values, culture, compatibility, etc. are kept in mind during this scouting process to ensure the most eligible compatibility between the bride and the groom and their respective families. The scouting process ensured that each family gets as much first-hand information as possible about the other family before committing. Matrimonial advertisements in newspapers and matrimony bureaus were also followed to seek prospective matches, per criteria.
With the wider spread of the internet, there seems to be a surge in matrimonial sites. The use of these sites is particularly popular with the urban youth. As internet and education spread through small towns, the use of matrimonial sites increases in such places as well. The increasing popularity of matrimonial sites can be attributed to the below factors:
Technology Friendly – In current times where people are becoming more tech-savvy, Matrimonial sites offer plenty of prospective matches to choose from at a touch of a button. The sites offer smart filters to narrow search according to everyone's criteria – religion, age, caste, language, education, etc.
Maintain the Tradition – Most of the profiles come with photos, traditional specifications. So, not only the prospective Indian bride and the Indian groom know what they are looking at, even the families and friends are happy, knowing that the search is being conducted via traditional criteria;
Wider Catchment – Matrimonial sites not only cater to the urban youth but a wide range of population in semi-urban, rural and overseas areas as well;
More Extensive Options – These sites provide the options for all kinds of varied requirements;
Initial Conversation – Matrimonial sites also offer an online chat room, where the prospective groom and bride can initiate a conversation and find out more about each other, arrange for a meet.
Success Stories – Many of these sites post the stories of those Indian brides and Indian grooms that they have successfully paired and wedded. It provides confidence to those, who are seeking prospective matches, as to the efficacy of the matrimonial sites.
When one compares the above advantages to the traditional method of newspaper advertisements, matrimonial sites are more useful.
Newspaper ads have the following disadvantages:
1) These do not provide as broad options as sites do;
2) Are painstaking and time-consuming when it comes to narrowing a prospective match, arranging the initial chat between the potential matches and their families;
3) Do not come with the options of 'alerts' as matrimonial sites do (when a prospective match comes up);
4) One is required to visit the newspaper office to update the ad personally;
5) These do not offer a glimpse of the photos of the prospective brides/grooms.