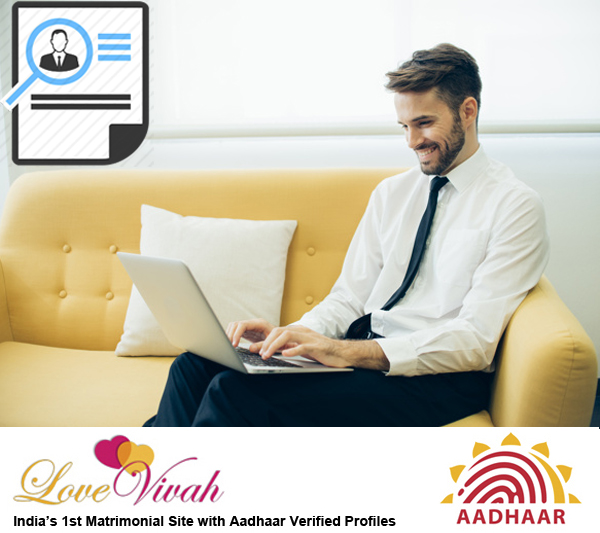 Writing a matrimonial profile is not an easy task, you need to write it smartly and intelligently. Just think about those parents who are worried about the marriage of their kids who are in marriageable age. You create a matrimonial profile to ease your search journey. But all you efforts go in to waste when you don't receive a single good match or invitation from other members. You need to put a little effort in your profile description and showcase the best in you. Most of us write the stereotyped profiles and failed to attract on these sites. Don't copy paste the profile of someone else as there is no surety that she must be having the similar kind of attitude and traits. Let's take a look at five different matrimonial profile descriptions for modern women.
Self-made businessman with passion for fitness:  I am a self-made man and have been through a lot of challenges in life. I am 5'10" tall with medium built. I am fitness freak and can't imagine a single day without work out. It gives to mental and physical strength to deal with different challenges in life. I travel a lot to meet my customers and to get new business alliances. I am adventurous and love surprises. I love meeting people from different cultures and backgrounds. I believe that every day is a new day and there is scope of improvements in everything be it work or personal life. I am always curious to learn new things in life and curiosity encourages me to experiment. Playing cricket is another passion and I pursue that whenever I find time during weekends or weekdays. I love to stay updated with latest affairs and business issues. My family is my support and strength.
Architect with believes in religion: Building something new with sand and mud was a childhood game, but now it is my passion. I am an architect by profession and passionate about my work. I create designs for office spaces, hotels and even for houses. I am tall, whitish and my friends and family call me chubby-chubby. I am creative and out of box thinker, this ability helps me in profession and delivering the best to my clients. My friends call me 'Mr. Reliable' and I am always there for my friends any family. I am strong follower and believer of God Shiva and always start my day with offering prayers. It gives me a kind of mental piece and satisfaction. I love simple food with less-spices, but I love to cook and experiment with food. I have visited almost all Lord Shiva temples in India and want to explore the remaining ones in coming years to satisfy my spiritual craving.
Digital media manger with good sense of humor: I am originally from Maharashtra and presently living in Bangalore from last 6 years. I am 6 feet tall with moderate built. I am foodie and can't imagine a single day without spicy mouthwatering food. My job as software engineer has taught me lot from being patient to keep the cool in the worst and complicated situations. My job always keeps me on my toes as I am always learning new things to improve my skills and knowledge. I love humor and it is my energy dose for dealing with toughest situations with ease. I love to laugh and make people laugh and happy who are around me. I am communicative, supportive and love to socialize with friends and other people. I always stay connected with my family and frequently visit them.