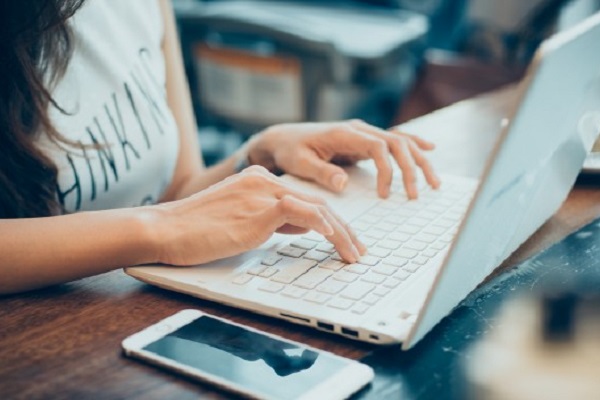 Have you already created your matrimonial profile, but not sure how to send interest and receive more responses on your interest? If you are also wondering how to express your interest on matrimonial website to get the positive response from other registered members, then you are at right place. Welcome to the bachelor's club who are nervous, excited and confused at the same time because it is not easy to approach someone for the marriage purpose. Approaching a prospective life partner and expressing your interest is first and important step where you can't afford to go wrong or take any risk. But, it is a nerve-wracking experience for most of the people because most of the people find it awkward. Here, we are sharing some smart and simple tips and messages to express interest on different matrimonial profiles before you take your interest to the next level with your prospective partner.
Sample interest of professional: "Hi, ABCD, I found your matrimonial profile very impressive and I strongly believe that your profile is matching my partner preferences and suitable for me. I am 30-year-old, Financial Analyst living in Gurgaon. I have recently created my profile with Lovevivah.com. I really liked the information you shared in your profile. Please review my profile and let me know if you too are interest in my profile."
Sample interest of career oriented women: I am a 26-year-old Fashion Designer. I am based out of Mumbai and belong to an upper middle-class family. My family is based out of Kota, my father is a businessman, and runs our family business of antiques and carpets. I am looking for a life partner who is professionally settled with good family background. I am very passionate about my career and want to continue my career after marriage as well. I am looking for someone who would respect my professional aspirations and will support me in my career. I found your profile meeting my expectations. I will be delighted if you can review my profile and get back to me with positive response.
Sample interest of software engineer: "Hi Rashmi, I came across your profile at lovevivah.com and liked your profile very much. I wanted to fix a time to talk to you/your parents if you find my profile suitable and meeting your partner expectations. My brother has created my profile and most of the time manages my account too. I will be happy to answer your questions if you have any before we move forward and take the next big step."
Sample of generic interest: I reviewed your profile and found that we have a lot of similarities and common expectations from our prospective life partner. Please review my profile and let me know if you also find my profile interesting. It would be better if we can chat or have a telephonic conversation before we move forward and take the next step. You can call me between 5PM to 7PM if you find it suitable. Else, you can also drop me a message. I look forward to hear from you.
Sample interest from boy: "Hi Parul, I checked your matrimonial profile and I am very impressed with your professional background and educational achievements. I am from a Brahmin family and belong to Banaras. Presently, my family is based out of Pune, where I am working as a Senior Manager at HCL. I love playing badminton and I am kind of workaholic. I am looking for a partner who is also passionate about her career. I found many similarities in your matrimonial profile. If you too find my matrimonial profile interesting, do send me a note/message. Best Regards."
Sample interest by parents: Dear Madam, I checked profile of your son and I found his profile interesting. It can be a good match for my daughter. She is presently working as Sales Manager in an MNC in Bangalore. She is very thoughtful, cultured and highly educated. I am a Senior Manager at Bank of Baroda and my wife is a housewife. My elder daughter is married and settled in Germany. Please review my daughter's profile and do get back to me.
Sample interest by sibling to parent: "Dear Sir, can you please review the profile of my brother and let me know if you find it suitable for your daughter. I am elder sister of Rohit Singh, who is presently working as Project Manager with Infosys at Bangalore. He has completed his MBA from IIM Calcutta and Masters in Business Management from University of California, USA. He an extrovert, has a modern outlook and very flexible towards things. I will be happy to share more details about our family and social background if you find my brother's matrimonial profile matching your expectations.