India's 1st matrimonial platform linked with Aadhaar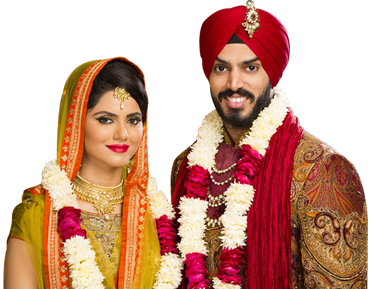 Sikh Matrimony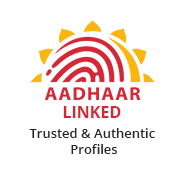 Why LoveVivah.com?
100% Trustworthy
Aadhaar Linked profiles
Higher Authentication
Better Search & Matches
Explore & Connect Easily
Highly Secured & Safe
User Friendly & Manageable

Authentication Parameters
Aadhar card number verification to check the details of the profile
OR
PAN card or Passport number verification
Phone number verification
Email id verification
Verifying information from Facebook profile
Verifying education and other details from Linked In profile

While creating your profile enter same details as mentioned in your Aadhaar Card.
Sikh Matrimony : LoveVivah.com is one of the top searched matrimonial websites of India for all prospective Sikh brides and grooms in India and abroad. We are most trusted Sikh Matrimony site. You can find your life partner from largest number of profiles eligible Sikh girls and boys for marriage. We are the only exclusive portal offering you all verified and genuine profiles of Sikh community. They are followers of Sikhism the fifth largest organized religion in the world, with around 23 million followers. Punjabi culture and are considered inseparably linked in India. Search the best matches in communities like Arora, Khatri, Khalsa, Wahlia,Chawla, Chopra and many more. Join LoveVivah.com today and start searching for your life partner. To get started and connected with millions of eligible active users for matchmaking register now.